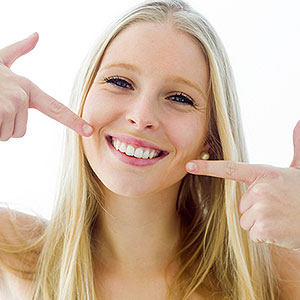 Achieving a whiter, more attractive smile isn't difficult—in fact, you can do it yourself. But you might be leery about the safety of products you may find at your retail store: Could you harm your teeth in the process?
For the most part, DIY teeth whitening is a safe process. But there is the possibility of adverse effects from using a home whitening kit, as well as not getting the results for which you hoped. Here then are a few tips that can help guide you in safely and effectively replacing your dull smile with one that's much more attractive.
Follow the directions. FDA-approved whitening kits are generally deemed safe to use—as long as you don't exceed the treatment times and frequencies outlined in the product's directions. There have been cases where people have ignored these warnings and overused home whitening products to the detriment of their tooth enamel. You should be fine as long as you stay within the parameters directed by the manufacturer.
Stay with 10% bleaching solutions. Studies of retail whitening kits seem to indicate that whitening solutions (especially gels) that have only 10% carbamide peroxide are well within the safety range for your teeth. Higher concentrations don't appear to be a major dental health risk, but can increase the risk of tooth sensitivity and gum irritation for some people.
Get a professional whitening treatment. If you're still concerned about safety and results from a home kit, have your dentist perform the treatment. Dentists use stronger bleaching solutions than at-home kits, but they're trained to use them safely. As a result, professional whitening often takes fewer sessions to achieve the desired brightness and may last longer than a home kit. One other key point: Home kits won't whiten internally stained teeth—you'll need a dentist for that.
Compared with other cosmetic dental techniques, teeth whitening is a less expensive way to improve your appearance. But if you're considering using a home kit, do your homework beforehand—or see your dentist to have it done professionally.
If you would like more information on tooth whitening, please contact us or schedule an appointment for a consultation. You can also learn more about this topic by reading the Dear Doctor magazine article "Tooth Whitening Safety Tips."