General & Cosmetic Dentist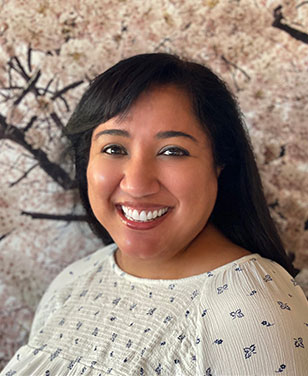 Dr. Malini Abrol was born in Maryland and grew up in Northern Virginia. She attended Langley High School in McLean, VA where she was on the dance team and played the violin. She attended the University of Virginia and graduated with a degree in Biochemistry and a minor in religious studies. Her interest in teeth began with her orthodontic experience as a pre-teen and led her to dental school in South Florida. She graduated from Nova Southeastern University College of Dental Medicine and then attended Columbia University College of Dental Medicine in NYC for a one-year program for advanced education in general dentistry. She returned to the area in 2003 and has been treating patients in private practice ever since.
Dr. Abrol joined the Ma's family in Sept 2020. Dr. Abrol is both laser and Invisalign® certified, and is proficient in a variety of restorative procedures including crown and bridge, cosmetic veneers and bonding, restoring implants, as well as gingival contouring for aesthetics. She is always looking to increase her skill set through continuing education and learning the latest techniques.
Her favorite aspect of being a dentist is being able to connect to patients and help them achieve their dental goals both cosmetically and health wise. She understands most people do not like coming to the dentist and she prioritizes their comfort and always tries her best for patients to have a pain free and enjoyable visit.
Dr. Abrol is a lifelong avid sports fan of local teams, especially the Washington Commanders and Capitals. She loves traveling the globe and seeing new places, because after all, life may be short but the world is large! And she believes laughter is a key ingredient in the success of life and to remember it's easier to smile than to frown.