General & Cosmetic Dentist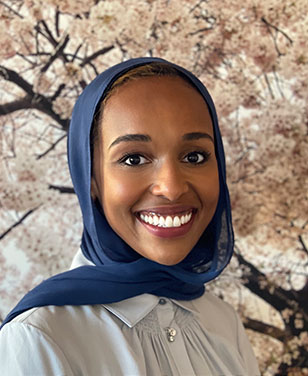 Dr. Sulekha Abdi obtained her Doctorate in Dental Surgery in 2013 from The Ohio State University. She was awarded with an Excellence in Restorative Dentistry and Community Outreach Awards upon graduation. She continued to practice in Ohio as well as teach dental students as an adjunct professor to her alma mater. She was also a lead associate dentist at a large practice in Detroit, Michigan prior to moving to Northern Virginia.
Dr. Abdi enjoys the hands-on aspect of dentistry, the gratification of relieving pain, and the artistry in transforming a patient's smile. She is passionate about providing exceptional care including crowns, bridges, veneers, root canal therapy, and conservative cosmetic dentistry, and is Invisalign® certified.
Her love of people, dentistry, and a passion to give back has sent her on various dental mission trips to Haiti, Uganda, Honduras, as well as providing dental care to local communities with limited access.
She is a member of the Academy of General Dentists where she is committed to staying current with continuing education courses in order to provide the most up-to-date services for her patients.
Dr. Abdi is trilingual: fluent in English, Somali, and proficient in Arabic. She loves staying active, reading, DIY projects, traveling, blogging, and cooking new recipes with her two young kids and wonderful husband.