We recognize that all of our patients are unique and deserve to receive dental care that reflects their individual needs. Our experienced and talented dental team is committed to working with you and your family to create a comfortable, stress-free, and rewarding dental experience every time you visit our practice.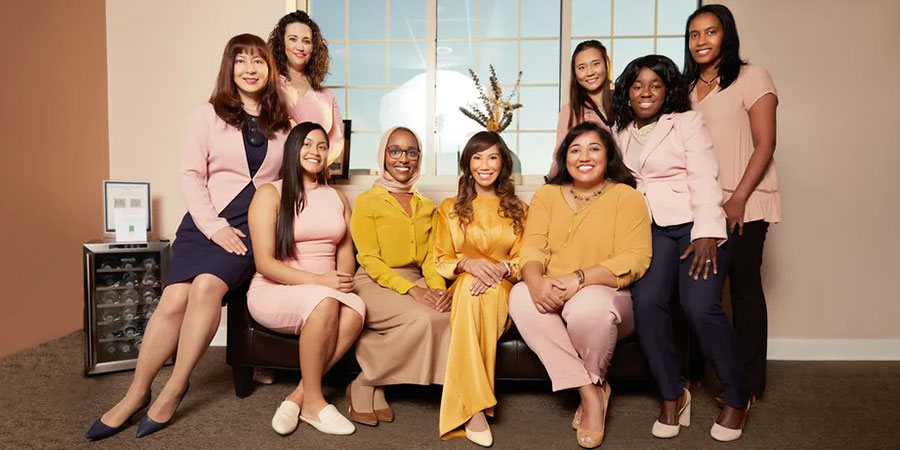 ---
Lindsay
Office Manager
Lindsay is a native of Northern Virginia. Born and raised in Manassas, she has witnessed the area's transformation over the last few decades. Lindsay's background is in accounting and business management. With more than ten years of experience as a practice administrator, Lindsay is well-versed in the area's insurance plans and guidelines. Lindsay's advanced knowledge of every aspect of the dental office enables her to provide broad guidance and training for our practice. She works hard to ensure that things run seamlessly and our patients and staff members are happy. Her favorite part of this job is helping patients navigate their benefits and finances to obtain a happy and healthy smile.
When not taking care of our patients and staff, Lindsay has raised four amazing children and enjoys spending as much time as possible with them.
---
Sue
Registered Dental Hygienist
Sue is originally from South Korea and is fluent in Korean and English. Sue earned her Bachelor of Arts Degree from Dong-Ah University. After coming to the US, she decided to pursue a career in dentistry earning her certificate in dental assisting. Years later, she graduated from Northern Virginia Community College's Dental Hygiene program honored with the prestigious Golden Scaler Award for her excellent clinical and academic skills.
Throughout her ten years of experience in the dental field, Sue has consistently provided an unsurpassed level of personal attention and care to her patients. She regularly pursues continuing education to be able to offer the latest periodontal treatments to her patients and is committed to making sure her patients receive the best results. She is certified in diode laser therapy. Through a combination of advanced treatment methods, a tailored approach, and focused patient education, Sue is committed to serving her patients with excellence.
During her spare time, Sue enjoys a variety of outdoor activities, including hiking and gardening. She additionally studied floral arrangements in Japan and enjoys being active in her church.
---
So-Hyung
Registered Dental Hygienist
Sohyung graduated from Virginia Commonwealth University in 2011 with a bachelor's degree in biology. She continued her education in the dental hygiene program at NVCC, graduating in 2014. She followed in her mother's footsteps as a dental hygienist, and she is passionate about her career. Sohyung considers your mouth and oral hygiene to be incredibly important in systemic function and overall well-being. She is very dedicated to the dental health care profession and making sure all of her patients feel comfortable and leave her chair loving their smile.
In her spare time, Sohyung loves traveling and spending time with her family.
---
Claudia
Treatment Coordinator
Claudia was born right here in the heart of Alexandria. She is bilingual in Spanish and English. After completing her Liberal Arts degree, she has explored the world of customer service, hospitality, and social media marketing. According to Claudia, her favorite part of working in dentistry is witnessing the transformation of smiles and observing the boost of confidence patients have after achieving their personal dental goals. As treatment coordinator, she will walk you through the phases of your treatment plans, and help you navigate your insurance and finance options.
When not taking care of patients, she enjoys traveling with her family, attending sporting events, and dining out with family and friends.
---
Milena
Insurance Coordinator
Milena was born and raised in the Alexandria area and is bilingual in English and Spanish. She has worked in the dental field for over a decade - in both clinical and front-office capacities. Milena loves the surgical aspect of dentistry and is fascinated with the improvements in patients' oral health. She enjoys being able to watch patients transform their lives with their smiles. As insurance coordinator, Milena will help you navigate your insurance benefits so that you are able to maximize them to their fullest.
When not taking care of patients, dentistry still plays a large part of her life. She is a self-proclaimed obsessive with cleaning her husky, Jack's teeth. She also likes to spend her time hiking and enjoying the outdoors.