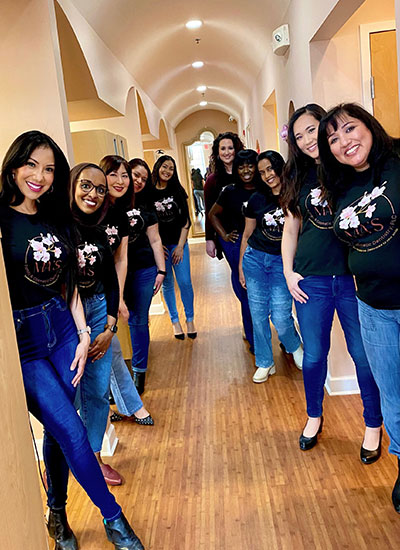 At MA's Family & Cosmetic Dentistry, we have built more than just a dental practice; we have built a family, a place where every individual, from toddlers to seniors, can feel at home while receiving exceptional dental care. Our commitment to comprehensive care goes beyond just treatments; it is woven into the very fabric of our philosophy, prioritizing the needs and comfort of our patients at every step.
Setting the Gold Standard in Dental Care
Expertise and Advanced Technology: Our practice is noted for its integration of the latest technologies in dental care. We consistently update our toolkit with the most modern equipment to provide treatments that are not just effective but also comfortable for our patients. It's one of the reasons we've been recognized as a community favorite in 2023 by Nextdoor.
A Team that Cares: Every member of our staff, from the front desk team to the professionals handling dental procedures, is handpicked for not just their expertise, but their genuine care for the patients. Our team's approachability and warm communication have fostered a trusting and homely environment, where every patient feels listened to and cared for.
Comprehensive Services: We offer a broad array of services including dental implants, orthodontics, cosmetic dentistry, and periodontal treatment, to name a few. Specializing in both family and cosmetic dentistry, we provide solutions that cater to the dental needs of your entire family, all under one roof.
An Award-winning Practice with a Heart: Beyond our accolades and recognition, our practice is driven by a heartfelt commitment to change lives through dental care. Our philosophy is rooted in recognizing the deep connection between oral health and an individual's overall lifestyle, comfort, and self-worth. We embark on a mission every day to restore smiles and enrich lives through meticulous and empathic dental care.
Ready for a healthier, brighter smile? schedule an appointment today or drop by our Alexandria office. Whether you're a new or returning patient, our friendly team at MA's Family & Cosmetic Dentistry is here to help you on your path to a perfect smile, with convenient scheduling that works for you. We look forward to welcoming you soon!